Wu Wei  =  Go with the flow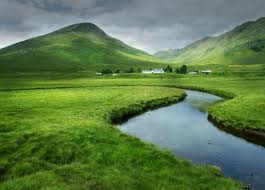 'Wu Wei' is one of Taoism's most important concepts and roughly translates as "action of non-action."  A flower does not have to 'think' how to blossom; it is just part of its nature!
"Our mission at Wu Wei Health is to help people live longer, healthier and happier lives by manifesting positive mind, body and spiritual balance via our holistic individualised treatment plans.  We are committed to providing the highest level of educational knowledge and skills, through a broad range of therapy options and activities, to achieve personal and community healthcare goals."
Wu Wei Health will facilitate your journey as you navigate toward great health and wellness with the use of our individually tailored services: Traditional and Esoteric Acupuncture, Tuina (Chinese) Massage, Tai Chi, Qi Gong and Reiki.
Tai Chi and Qi Gong are renowned for promoting Health and Longevity, and form the very foundation of Wu Wei Health's treatment principles and philosophy; by reflecting the balance of Yin and Yang in nature and allowing oneself to 'Go with the flow.'
Practitioner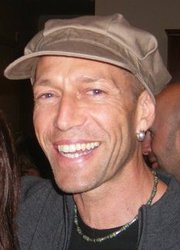 Davey Pinder is a Melbourne based Doctor of Traditional Chinese Medicine, registered by The Chinese Medicine Board of Australia (CMBA) – Nationally accredited in conjunction with The Australian Health Practitioners Regulation Agency (AHPRA).  He is also a registered member of The Australian Acupuncture and Chinese Medicine Association (AACMA), an approved provider for all major Health Insurers (IPN), and an Instructor Member of Wushu, Tai Chi & Qi Gong Australia (WTQA).
As a registered Acupuncturist, he is accredited to provide Acupuncture and the following associated Traditional Chinese Medicine (TCM) Therapies: Acupressure, Tuina Massage, Cupping, Gua Sha (Spooning), Moxibustion (Warming), Electrostimulation of Acupoints, TCM Lifestyle and Dietary Advice, Chinese Herbal Formulas (Patented Pills) and Chinese Exercise Therapies (CET) including Tai Chi and Qi Gong.  He is also qualified to administer homeopathic saline solutions via Point Injection Therapy (PIT) for pain relief of stubborn muscular-skeletal injuries.  Davey's other interests include: Music (Drumming, Guitar & Cello), Contemporary Dance and Numerology.
Education
Dr. Davey Pinder (TCM) completed his Bachelor of Health Science – Acupuncture with Distinction at Endeavour College of Natural Health in Melbourne.  He also successfully completed an internship at the 1st Affiliated Hospital of The Guangxi University of Traditional Chinese Medicine (GXUTCM), Front Clinic of GXUTCM and Ruikang Hospital in Nanning, China.
He began his Martial Arts training in 1973 at the tender age of 7 years. Progressing from Junior Victorian Champion with his initial discipline of Judo, he also studied Muay Thai with Billy Manne (Zen Do Kai) before discovering the wonders of Chinese Internal and External Martial Arts in 1995.  He has since studied Muay Thai, Tai Chi Chuan and Baguazhang with Master Tao, and Tai Chi Chuan, Zi Ran Men Qi Gong and Cheng Shi Baguazhang with Master Liu Deming in Richmond, Melbourne.
He also studied Shaolin Kung Fu with Master Craig Raynor and Dim Mak with Grand Master Pier Tsui-Po in Murrumbeena, and in 2012 travelled to the 'Home of Tai Chi in China' where he was invited to study Wudang Tai Chi, Tai Chi Sword and the highest form of Qi Gong (Wudang Baguazhang) with Master Yang at Wudang Taoist Kung Fu Academy, Zi Xiao Gongdian (Purple Heaven Palace) in the very famous and magical Wudang Mountains.
As an Instructor Member of Wushu, Tai Chi & Qi Gong Australia (WTQA), Dr Davey's latest achievements include winning 4 gold medals and 2 silver medals at the 20th WTQA National Championships held in August 2018, where he was awarded the greatest honour of overall Male Qi Gong Champion for the third year in a row.  He was the overall Male Tai Chi Champion for 2016 & 2017.  Davey also presented his extremely successful Qi Gong workshop "Ancient Qi Gong practice for modern energetic medicine" at the very prestiduous Australian Acupuncture & Chinese Medicine Annual Conference (AACMAC) held in Melbourne, May 2014, to encourage other Traditional Chinese Medicine (TCM) practitioners to prescribe practical CET in their clinics.  In November, 2015 he conducted another Qi Gong workshop for AACMA teaching Wu Xing (5 Element) Qi Gong to over 40 practitioners with the author Master Liu Deming's blessing.  More recently, Davey successfully presented Wu Xing Qi Gong at AACMAC held in Sydney in May 2018, to further encourage TCM practitioners to prescribe CET in their clinics.  In August 2019, Davey won 2 gold medals and 1 silver medal at the 2nd Australian International Martial Arts Festival and plans to compete in China in the near future.
Prior to his busy clinic and teaching Tai Chi and Qi Gong taking up most of his time, Davey also held both a Lecturer and Student Clinic Supervisor position with The Australian Institute of Applied Sciences (AIAS) Melbourne Campus for their Diploma of TCM Remedial Massage course from 2014 – 2016.
Sterilisation & Hygiene Policies
Standard ANTT (aseptic non-touch technique) for needle insertion and withdrawal
Clinic Hygiene Operating Policy – AS/NZS 4146
Victorian – Health Professionals Regulation Act, 2005
Australian Guidelines for the Prevention and Control of Infection in Healthcare (NHMRC, 2010)

Disclaimer
Wu Wei Health will not provide advice via telephone or email under any circumstances.        In the event that you feel our therapies may be of benefit, we advise you to contact us and make an appointment for individual diagnosis and therapy.